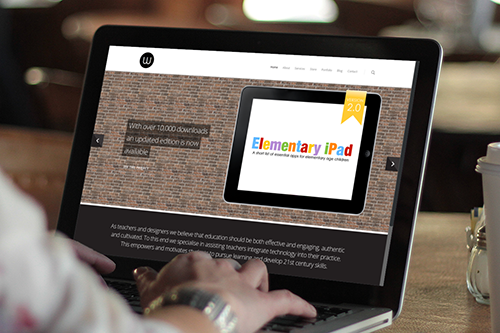 It feels like we have been thinking and planning the launch of Wrightstuff Interactive for decades! In one sense this is actually true – well, a decade at least. Since starting university in the early 2000's, Samuel and I have seen new technologies change the way we create and consume information. It wasn't very long ago that we didn't have touch technology like iPads yet they have now assimilated themselves into our lives. As everything is changing so quickly, what I believe we need to ask, "is how can we keep apace with change and utilise new technologies to deliver the most effective learning?" Teachers are dedicated professionals who want the best for their students. Considering the current climate of tight timetables, increased class sizes, higher reporting/assessment standards, and constantly shifting curriculum policies a desire for "what is best" can be so easily put aside.
What we want to do is give teachers the tools and support they need to teach using new technologies without further demands on their time and resources.
When I started working with one teacher she didn't know how to open a program, didn't know the difference between a web page and a file or email. Now, 5 years down the track she is publishing student content – written work and student created media – on specially designed mini-websites embedded in a school wiki. She has become the unofficial 'techie' within her department and is so motivated and confident she is now asking, "what can I do next?"
I look forward to chronicling our journey and working with you in the very near future.
See our portfolio
  to see examples of our past work in consultation, PD workshops and resources creation.
Connect with us
  We would love to work with you creatively integrating technology into your classroom practice