Reading through this blog I realise there isn't anything written about the project that inspired us to get into this work – The Happy Prince Project.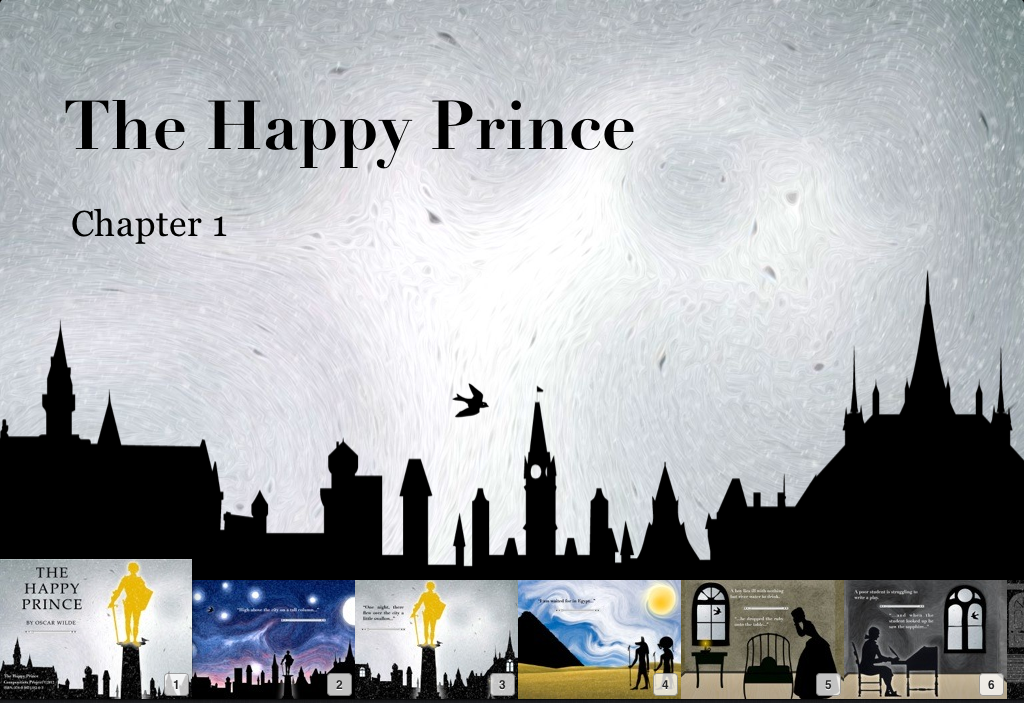 Two years ago we worked with students at the International Grammar School to create a iBook. The students were apart of an extension group identified as gifted in music composition that Samuel, as Composer in Residence, was working with. He worked with the student to write music inspired by Oscar Wilde's story of the Happy Prince. I created the images, narrated the story and then pulled it all together into an iBook. Samuel then published to iTunes.
There were a few hiccups along the way – problems with font and uploading mainly – but these only helped us refine our process of consultation. I sentimentally love this book and how I was shown through it a passion I didn't know I had.