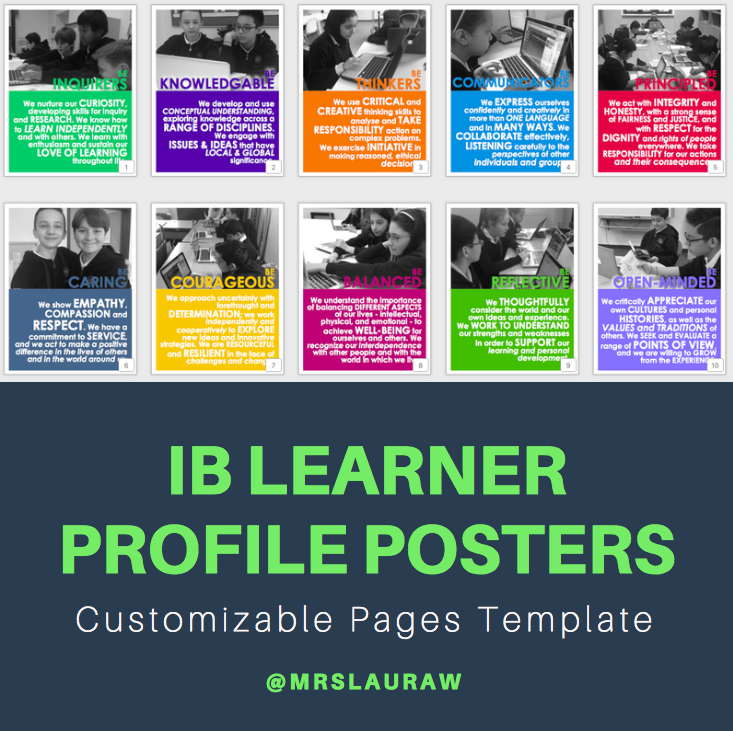 If there is one thing that I can't stand is pre-made classroom posters that mean little to nothing to the students. This means that at the beginning of the year there is basically nothing on my walls… and if I don't "get myself into gear," as my Dad would say, when we reach December there won't be much there still!
One way I have tried to get meaningful content up this year, as I adjust to middle school, is posters with customizable photos. I was a little concerned the kids wouldn't like them but the opposite actually occurred – I was in trouble from some students for not being featured! IB Learner Profile is characteristics and attributes of the IB graduate. We foster these traits throughout the students career by modeling, drawing attention to, and using the same terminology across subject areas.
I have attached the template with image placeholders. Just drag and drop your own images onto the placeholder. Open the "Adjust Image" window and put "Saturation" to 0.
Download