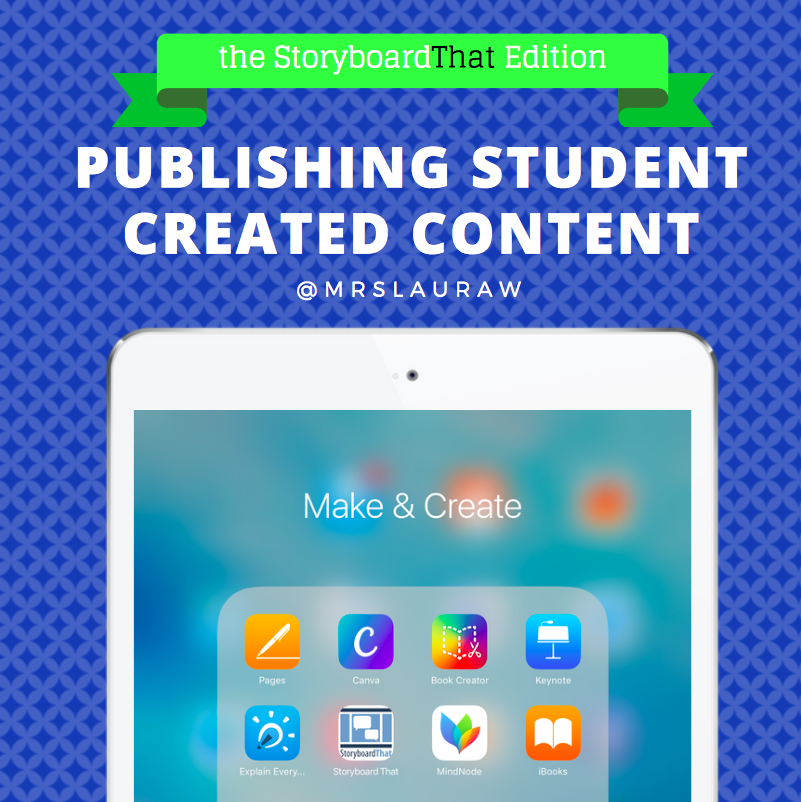 I have an app folder on my iPad called "Make & Create" that has my favourite tools for student projects. Essential Apple apps Pages and Keynote are in there. Also there are iPad staples; Explain Everything, Book Creator, and Mindnode are also there. The two former I have blogged about before (here and here) and I look forward to giving Mindnode to students soon. The final two apps are web based apps – meaning they are websites you interact with to make and create. There is Canva: my go-to graphics program, and StoryboardThat… and it is this little beauty that I want to highlight here…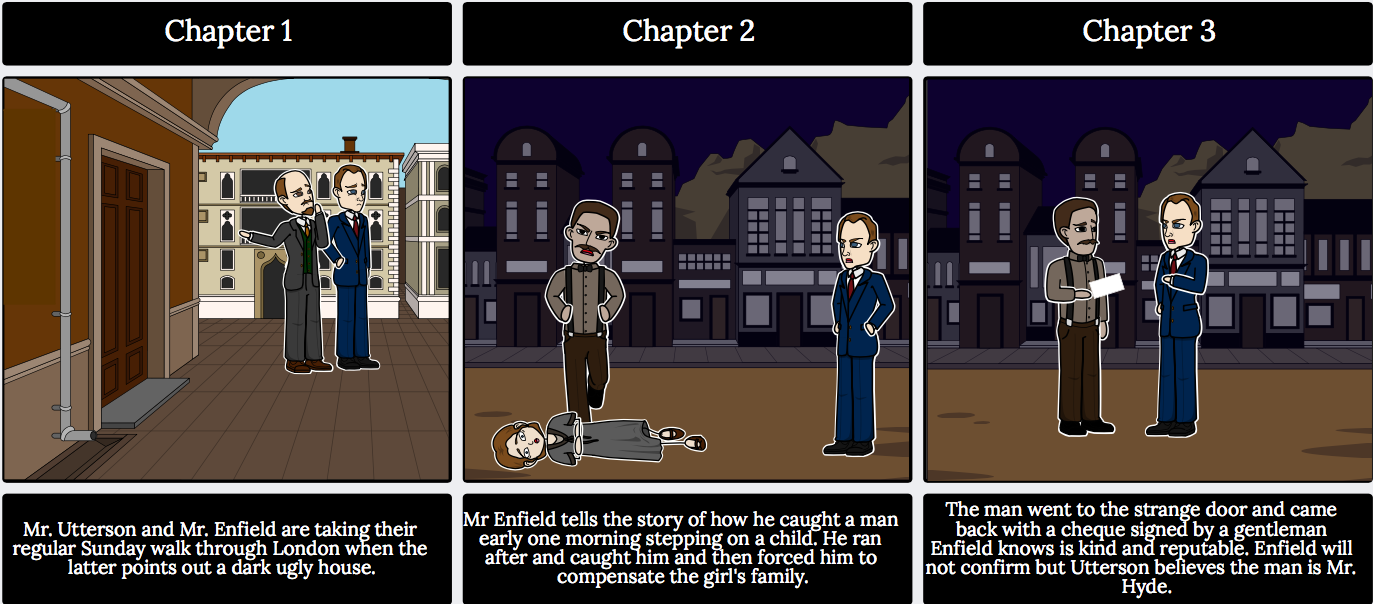 Gr8/9 EAL student: Frankenstein Chapter Summary
My super fab school just purchased me a StoryboardThat subscription. My EAL students have used it during the trial to make a simple three panel summary of the first few chapters of Frankenstein, and now I'm going to try it with Grade 6 Individuals and Societies (I&S is a combined humanities and Geography course in the IB MYP).
Setting up accounts was easy – they will change their passwords on the first day and then I will print out login cards to give them. After I got all the students in the system is was easy to put them in subject classes. We have finished all the heavy writing assessments in I&S last week – so proud of them! – so I wanted to end the term with a fun, lighter, reflection task.
In StoryboardThat I created an "assignment" for the class called "Ancient Rome Review". Within this assignment I attached a template and a sample about Ancient Egypt that students can emulate (Thank you John Gillis!).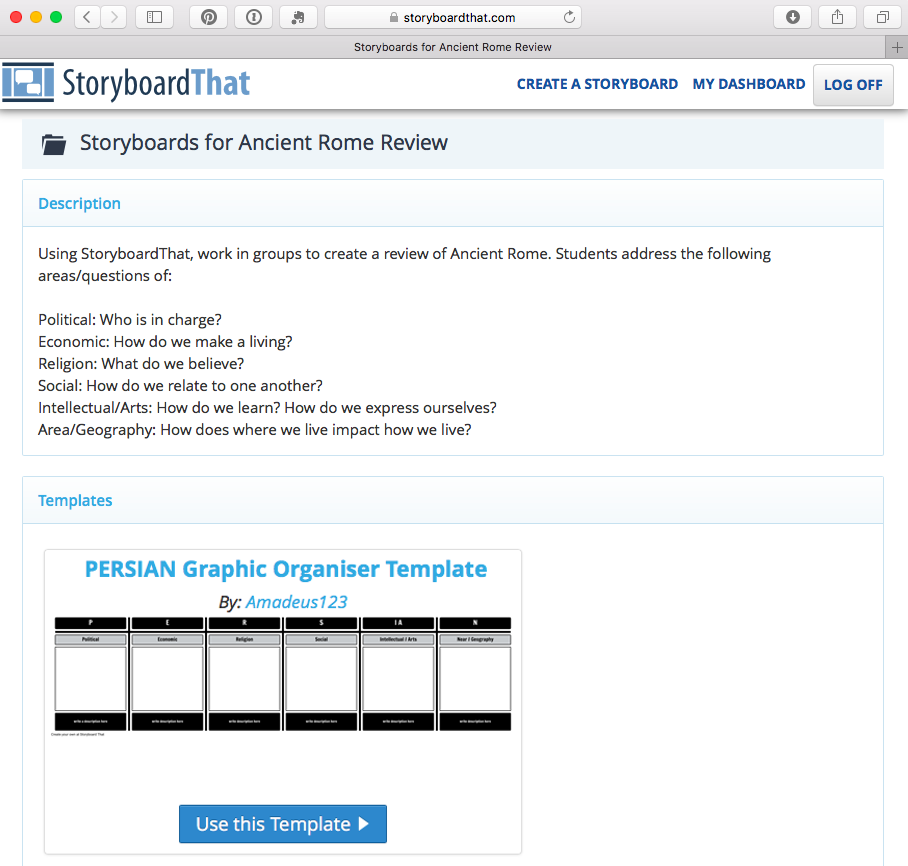 Im really excited about what the student might achieve with this – they are a very adventurous and creative group of kids and there work is testament to it. Exciting!