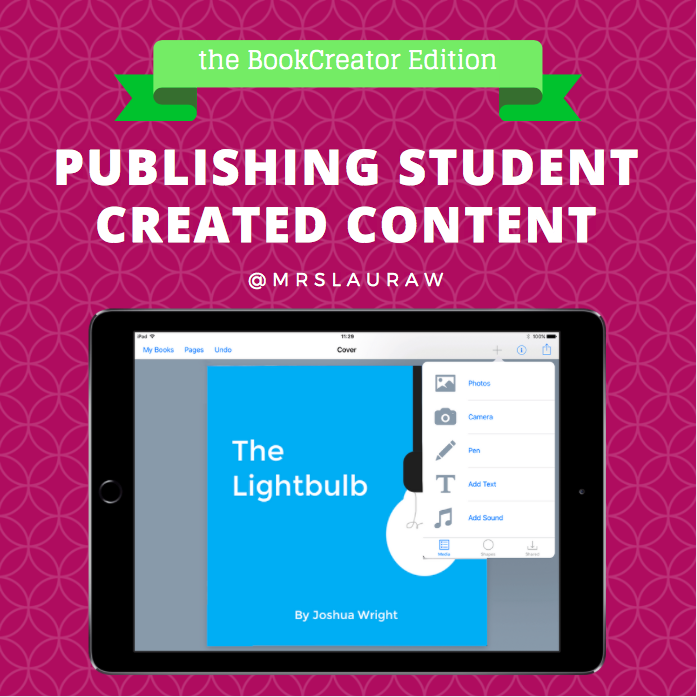 This is part Mum bragging and part teacher excitement! "The Lightbulb" is a research project that my son Joshua made with Book Creator! Joshua is 10 and growing up fast so having a piece of his work including voice narration is just so special. As a teacher I am equally excited about giving the parents of our students the same joy… but more about that later…
Book Creator is a mighty powerful app that allows users to create books that can be saved and shared as an ebook. It can be read using iBooks or accessed as a website.
Unfortunately, the book was deleted before I could publish via the web. But no stress – I still have the exported ePub file which can be opened in iBooks. Scroll to the bottom of the post to download the file.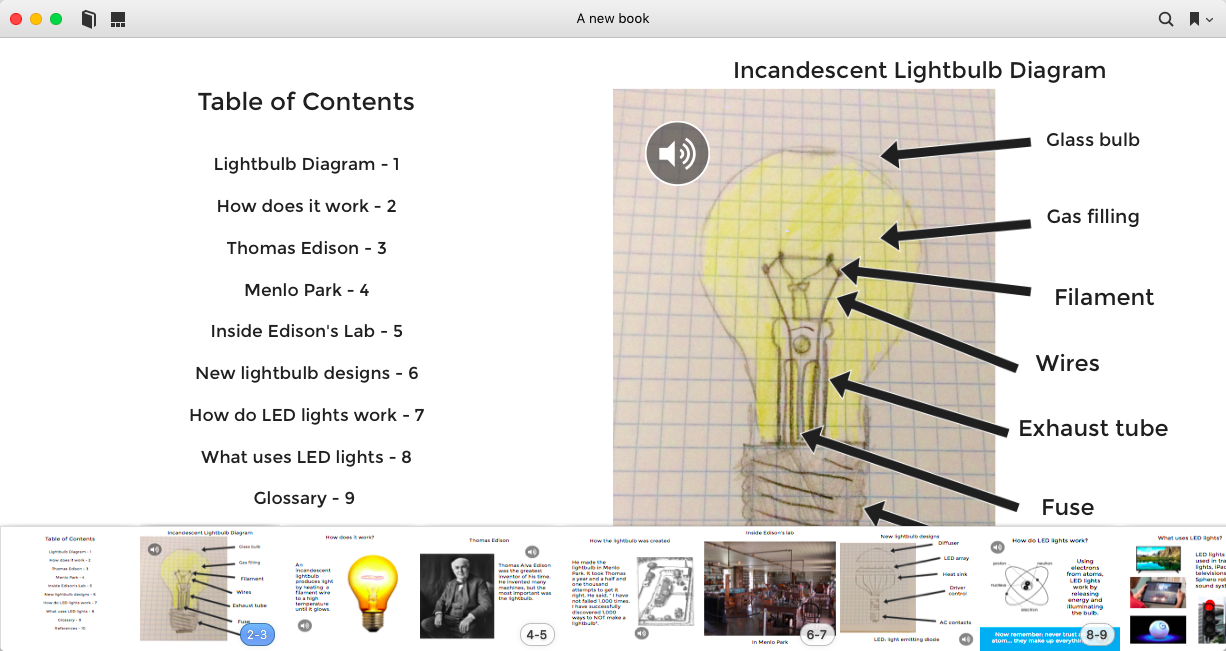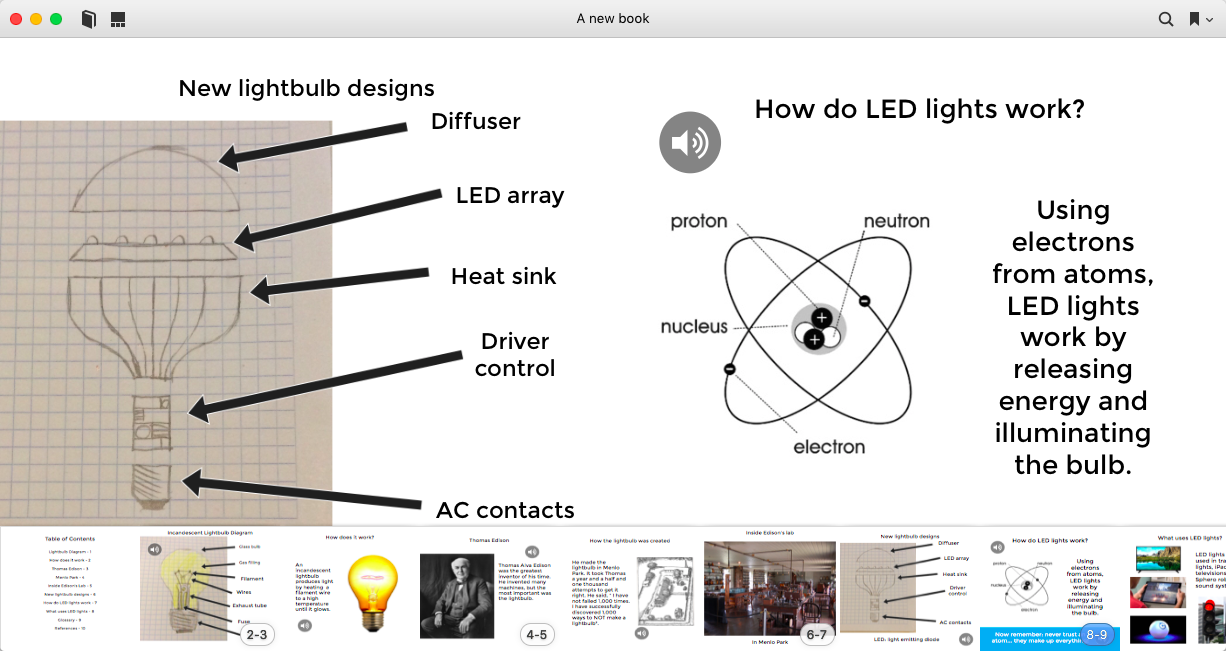 Download The Lightbulb Book.